1st, 2nd Semester Bihar Polytechnic Books & Notes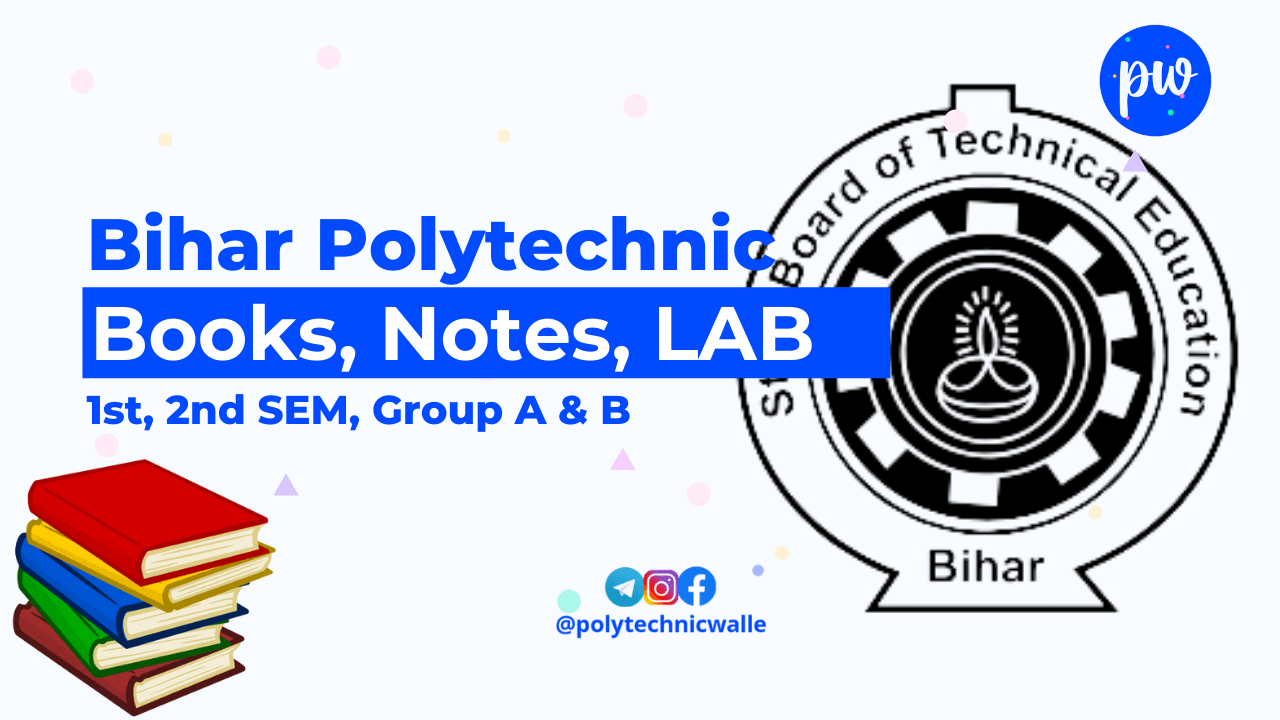 Hey Buddies, Books & Notes for 1st, 2nd Sem. of Group A & Group B of Bihar Polytechnic is available on our website. You can download notes on any subject you want from the links given below.
The notes will be very useful for Bihar Polytechnic students. It will help you to prepare for your examination. Notes will help you to cover your syllabus.
Check Also
Group A & Group B Bihar Polytechnic Notes
Handwritten Notes and Books of the 1st & 2nd Semesters for Group A (Electrical, Mechanical, CSE) & Group B (Civil, Electronics, Chemical) of Bihar Polytechnic are provided below for you.
1st Semester Group 1/2nd Semester Group 2 Books & Notes
All the Notes PDF are available in our Telegram Group. You can download them from our group.
Engineering Graphics Drawing
Applied Chemistry 1
Applied Physics 1
Applied Mathematics 1
Communication Skills
Workshop Practice
Question Bank
Practials/Lab Notes (150 marks)
Termworks (100 marks)
2nd Semester Group 1/1st Semester Group 2 Books & Notes
Eng. Mechanics
Fundamental of Electrical & Electronics Eng.
Introduction to IT SYSTEM
Applied Physics 2
Applied Maths 2
QUESTION BANKS
VENUS PUBLICATION
Practical/Lab Work
Applied Physics 2 LAB
TYPED HANDWRITTEN
FOEE LAB
Termworks (50 marks)
I hope you have found the Polytechnic Notes you are searching for. If you still haven't got then you can message in our Telegram group for Bihar Polytechnic Notes.