Civil 5th-Semester Notes Jharkhand Polytechnic PDF Download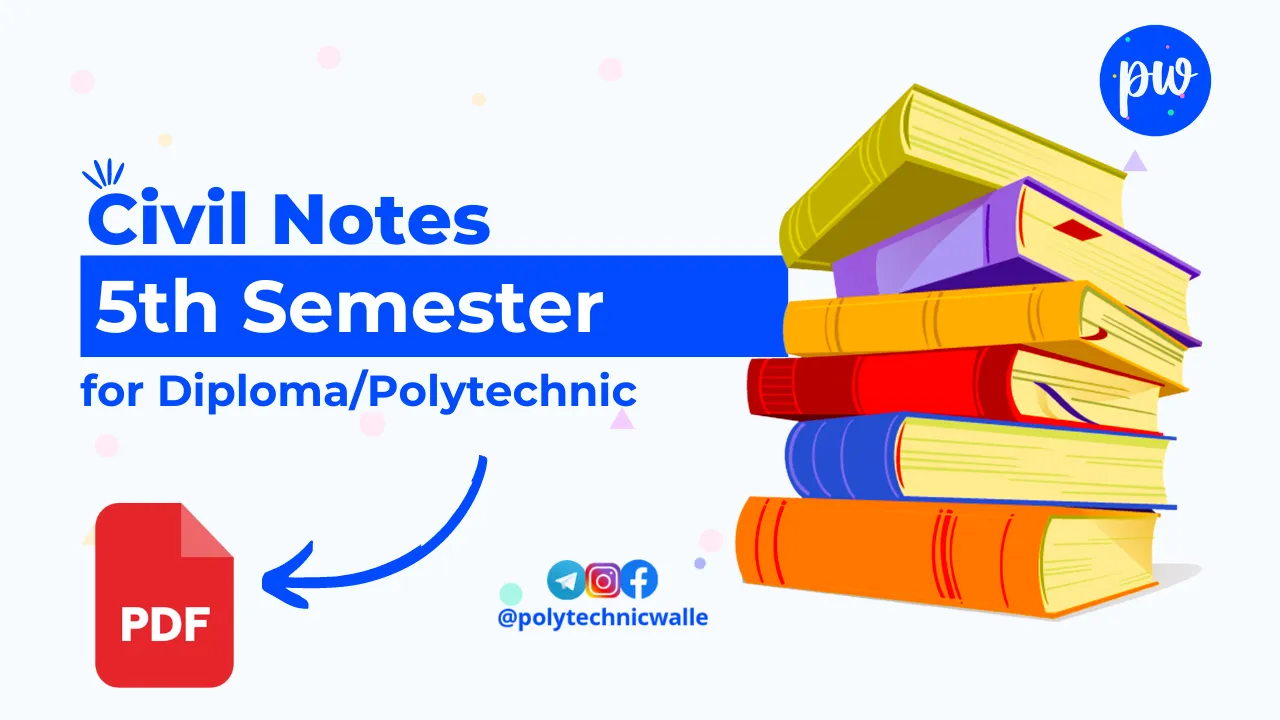 Adv Surveying, Irrigation Engineering, RCC, Transport Engineering, Transport Engineering & management Topper Notes for Civil 5th-semester in Diploma Engineering. Share this post link with your friends in your college WhatsApp Group to support us.
Diploma Civil 5th-Semester Notes PDF
We have arranged all the notes PDF based on the syllabus of the Civil 5th Semester Diploma. If any subject is missing in the post, please let us know in the comments. We will add it as soon as possible.
These notes are also ideal for the preparation of SCC JE, RRB JE, GATE, IES, AE, AEE and other competitive examinations of Civil.
Please share these with your friends and classmates so that they can also prepare for their 5th Semester exams. You can also share this post link in your college WhatsApp group.
Irrigation Engineering Notes
RCC Structure Notes | RCC Design Notes
Advance Surveying Notes
Environmental Engineering Notes
Traffic Engineering Notes
| Notes Type | Source | Download Notes |
| --- | --- | --- |
| Highway & Traffic Engineering Handwritten Notes | Sri Krishna Institute | Download Notes |
| Traffic Engineering & Management Book | | Download Notes |
| Traffic Engineering & Management Book | | Download Book |
Disaster Management Notes
| Notes Type | Source | Download Notes |
| --- | --- | --- |
| Disaster Management Notes | VSSUT | Download Notes |
Telegram Groups