L&T DET Assessment Questions 2023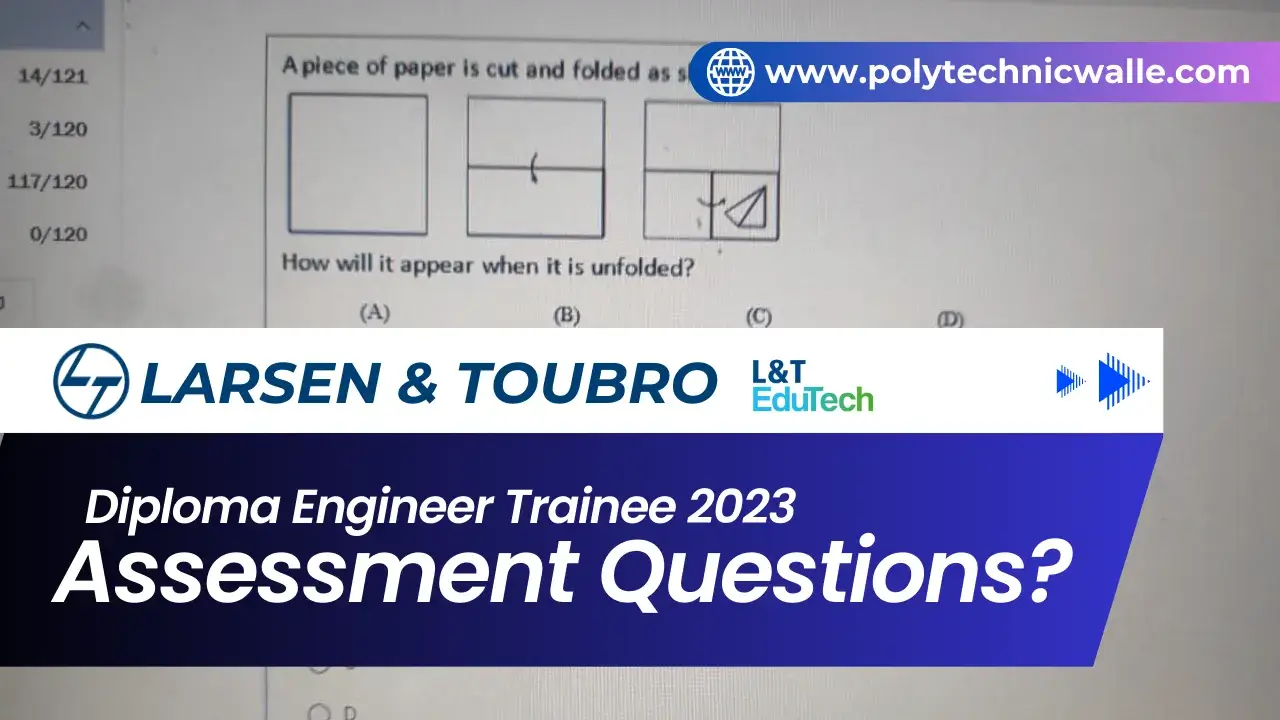 Hi everyone, welcome to my blog where I share my experience and tips on taking various online assessments for different companies. Today, I want to talk about the L&T DET Assessment, which is a test for diploma holders in engineering who want to join Larsen & Toubro as Diploma Engineer Trainees.
Larsen & Toubro is one of India's leading engineering and construction conglomerates, with a presence in various sectors such as infrastructure, power, defence, hydrocarbon, heavy engineering, and more. They offer a range of career opportunities for fresh graduates and experienced professionals who want to be part of their dynamic and innovative workforce.
The L&T DET Assessment is a written test that evaluates your aptitude, technical knowledge, and communication skills. The test is conducted online and consists of multiple-choice questions. The test duration is 120 minutes and the total number of questions is 120. The test is divided into four sections:
Section A: Analytical Ability (30 questions)
Section B: Quantitative Ability (30 questions)
Section C: Verbal Ability (30 questions)
Section D: Domain (30 questions)
The aptitude section tests your logical reasoning, numerical ability, data interpretation, and general awareness. The technical section tests your domain knowledge in your respective engineering discipline. The English section tests your grammar, vocabulary, comprehension, and writing skills.
To prepare for the L&T DET Assessment, you need to practice many questions from each section and familiarize yourself with the concepts and formulas. You must also manage your time well and avoid spending too much time on any question. You can also take mock tests online to understand the exam pattern and difficulty level.
I hope this blog post was helpful for you and gave you some insight into the L&T DET Assessment. If you have any questions or feedback, please leave them in the comments below. I will try to answer them as soon as possible. Thank you for reading and good luck with your test!