L&T Diploma Trainee Campus Placement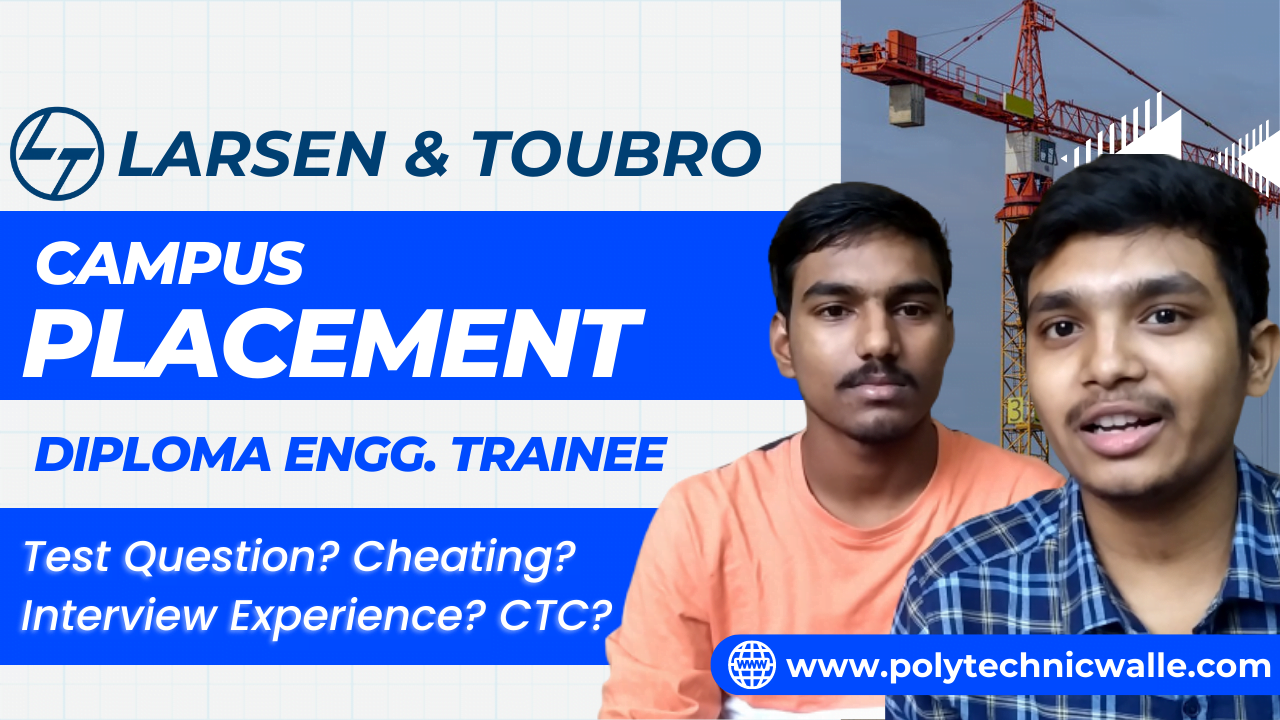 All the data given below is according to the previous notification released in 2022. We will update it when new notice will come.
Larsen & Tubro generally hire Diploma Trainees from all branches in which weightage of Civil, Mechanical & Electrical Engineering Students is more as compared to other branches.
Applications are invited in L&T from the students in the following branches:
Eligible Branches
Max Students Eligible for
appearing the test
Civil
All Eligible
Mechanical
All Eligible
Electrical
All Eligible
Electronics & Communication
Top 20
Computer Science/IT
Top 20
Instrumentation
Top 10
Mining/Metallurgy
Top 10
Automobile
Top 10
Mechatronics
Top 10
Fire & Safety / Industrial Safety
Top 10
Eligibility Criteria:
These criteria are based on the notification released for the 2019-22 batch.
3 years / 6 semester diploma course (full-time) after SSC or equivalent / HSC examination.
Students expect to qualify for their diploma by 30th June 2022.
Diploma after graduation in Science/Arts etc. sandwich course is not eligible.
Should qualify their diploma in the first attempt with a minimum aggregate of 65%
No Backlogs / Arrears.
Born between 1-7-2000 and 30-6-2004, both days inclusive.
Foreign nationals are not eligible.
System Requirements (Test Takers System)
Compatibility Check (https://lntproctor.lntedutech.com/#!/check )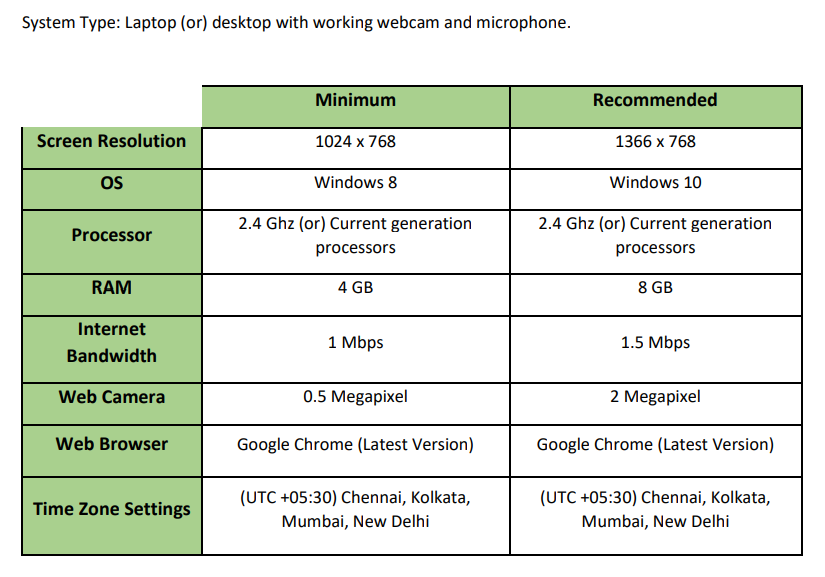 The test can not be taken from a mobile device(s) or mobile phone. You need to attend the
test only from Laptop with a camera enabled or with a desktop with a webcam enabled.
You should ensure appropriate internet connectivity and use a fully functional laptop/computer
ready (webcam, speakers, and microphone).
The Entire Exam process includes your actions in front of the system and on
the system is being "MONITORED & RECORDED" and any form of malpractice will lead to your
exam being cancelled
Selection Process:
L&T will shortlist the candidates for the online written test. Only shortlisted candidates will be allowed
to appear for the online test.
Online Written Test (Numerical Ability, Analytical Ability, Verbal Ability & Domain Ability).
Interview: Candidates who qualify for the online written test shall be interviewed.
Candidates will be hired as Diploma Engineer Trainees.
CTC during Training Period:
Candidates will undergo 12 month training period from the date of joining.
INR 1.93 Lakhs per annum at Office
INR 2.29 Lakhs per annum at Site
CTC on Absorption:
Upon successful completion of training, the candidate will be absorbed into the company's permanent roles in Supervisory Grade.
INR 4.34 Lakhs per annum at Office
INR 4.74 Lakhs per annum at Site
Other benefits, as applicable.
Registration
Training & Placement Officer (TPO) will receive an email from L&T for the Campus Placement. The User Guide will also be attached to the email.
Training & Placement Officer will receive a link with login credentials to our portal from L&T EduTech
portal to upload the eligible candidate list.
TPO should upload the eligible candidate details in this format (College name_Course name_year) (ABC_EEE_2022)
TPO should upload and trigger emails to eligible candidates.
Only when TPO trigger emails to the candidates, candidates shall receive the registration link.
Eligible candidates need to complete the form filling.
• We shall shortlist candidates for the test and confirm the final list of candidates for the test.
• Candidates who qualify for the online test shall be interviewed.
• Provisional selection will be intimated through TPO.
• Final Selection of the candidate is subject to medical fitness as recommended by our company
doctor.