1st Semester Question Bank Jharkhand Polytechnic- JUT Ranchi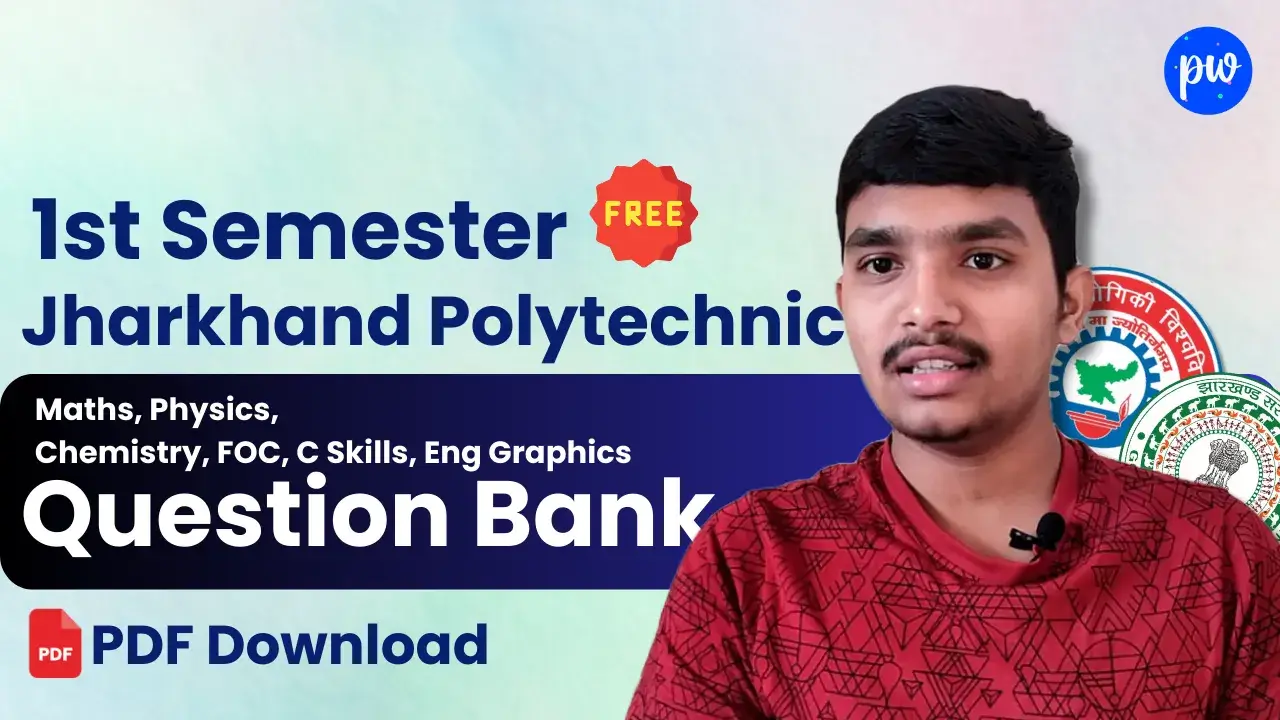 1st Semester Question Bank Jharkhand Polytechnic: Question Bank is beneficial for Semester Exam Preparation. It consists of all the questions that have already been asked in the examination.
You can also check
Subjects of 1st Semester Jharkhand Polytechnic:
Engineering Physics 1
Engineering Chemistry 1
Engineering Mathematics 1
Communication Skills 1
Computer Fundamental
Engineering Graphics
All Students of 1st Semester Students have to appear in the external examination of these 6 subjects. All these all common for all branches of 1st Semester. The question Paper of the Final Exam is set by the Jharkhand University of Technology.
You can download the Jharkhand Polytechnic Question Bank of 1st Semester for your Exam Preparation.
Disclaimer: This Question Bank is only for educational purposes. If the owner has any issues then you can email with your official email id at contact@polytechnicwalle.com.
1st Semester Jharkhand Polytechnic Question Bank