AutoCAD Free License for Students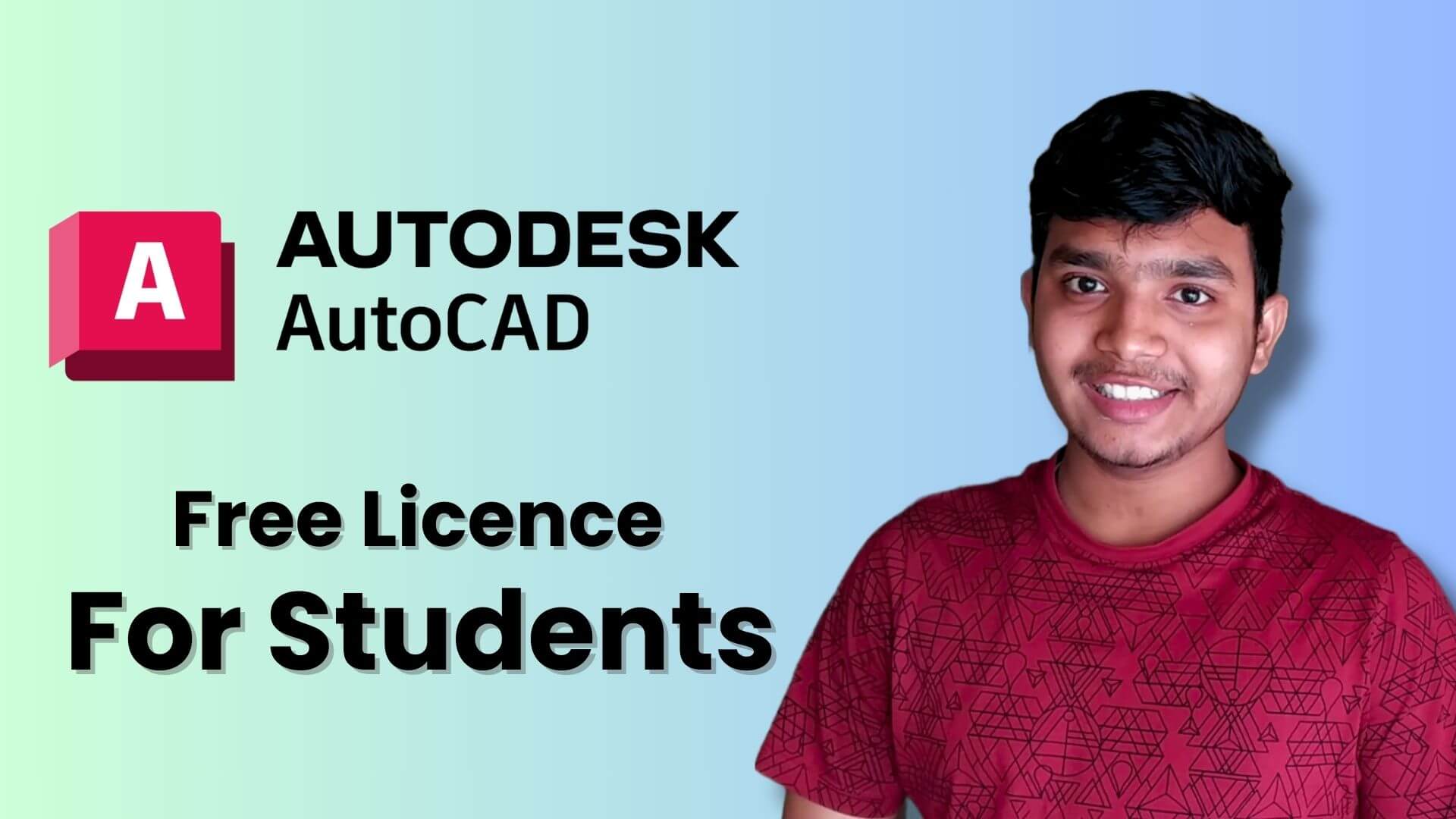 Hey, are you a student of diploma or engineering in India? Do you want to use AutoCAD for your projects and assignments? If yes, then you are in luck! You can get AutoCAD and many other software from Autodesk for free with a student license. Yes, you read that right. Free!
In this article, I will tell you how to get a student license from Autodesk and use it to download and install AutoCAD on your personal computer. I will also answer some common questions that you may have about this amazing offer.
What is a student license from Autodesk?
A student license from Autodesk is a special type of license that gives eligible students and educators free one-year, single-user access to Autodesk software and services for educational purposes. You can access all software available through the Education Community, and renew your access annually as long as you are eligible.
How to Get Your Autodesk Student Access License
Create Your Account here;
https://www.autodesk.com/education/edu-software/overview
To get your Autodesk Student Access license, follow these steps:
Create an Autodesk Account: If you don't already have one, create an Autodesk Account using your student email address.
Verify Your Eligibility: Visit the Autodesk Education website and verify your eligibility by providing your student information and institution details.
Download and Install AutoCAD: Once your eligibility is verified, you can download and install AutoCAD and other Autodesk software.
What to Do if Your College is Not Listed
If your college or institution is not listed in the Autodesk Education database, you can manually submit your enrollment verification documents for review. Autodesk will typically process your request within 24-48 hours.
What if I don't have a student email address?
Don't worry, you don't need a student email address to get a student license from Autodesk. You can use any email address that you have access to, such as Gmail, Yahoo, Outlook, etc. However, you may need to provide some proof of enrollment, such as an ID card or a transcript, to verify your eligibility.
What is the validity of the student license?
The student license from Autodesk is valid for one year from the date of activation. You can renew your access every year as long as you are still a student or an educator. You will receive an email reminder before your license expires.
What are the benefits of using AutoCAD with a student license?
AutoCAD is one of the most popular and powerful software for 2D and 3D design, drafting, modelling and visualization. With a student license, you can use AutoCAD for free for your educational projects and assignments. You can also learn new skills and techniques from online tutorials, courses and forums. You can also showcase your work and get feedback from other students and professionals on the Autodesk Student Community.
So what are you waiting for? Get your student license from Autodesk today and start using AutoCAD for free!
Additional Autodesk Software Available
In addition to AutoCAD, you can access a wide range of other Autodesk software with your student access license, including:
Autodesk Inventor: For 3D mechanical design and modelling
Autodesk Fusion 360: For cloud-based CAD, CAM, CAE, and PCB design
Autodesk Revit: For architectural design and BIM modelling
Autodesk Maya: For 3D animation, modelling, and rendering